Christopher and Barbara Becker have been recording the times of people's lives in Plymouth County, Iowa since 1978. Working as a team, they have produced thousands of portraits that now grace the walls of their client's homes.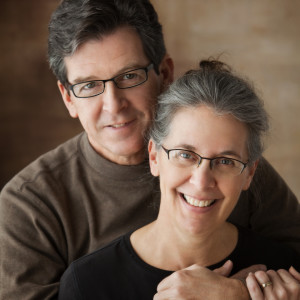 Christopher is certified by the Professional Photographers of America, and holds the Master of Photography and Craftsman degrees. His portraits have won numerous awards over the years, and he now is often called upon to teach his skills to other professional photographers throughout the midwest. The studio is located in a country setting just three minutes from the city of LeMars, Iowa.
Our studio is open by appointment, but we are generally open during the hours of 9:00am to 5:00pm, Monday through Friday. If you wish to contact us directly, please call us at 712-541-9232, or email at [email protected].